If software development were a symphony, we would be the conductor.
Developing the right software solutions for your business and integrating complex systems is both an art and a science – a symphony, if you like – and it's what we do best. We recruit the top technical people in Africa, and this talented team builds strategic software solutions to successfully orchestrate your online business. We specialise in business analysis, technology consulting, custom software development and complex integration. We are a Cape Town based software development company, established in 2006. We form part of the Dutch Yellowtail Group of companies and are the trusted technology partner for clients in Africa and Europe. Our focus and expertise lies in FinTech, LawTech, Blockchain, Retail solutions and Travel and Tourism Solutions.
FinTech & Robo-advice
We have implemented many successful Robo-advice solutions for financial institutions internationally. We help you to translate your financial offering from an offline to an online proposition. From pensions, mortgages, goal based investment to life insurance, we've covered it all. In a co-creation process we define the solution and IT architecture, and work out the customer journeys. Through the application of user experience design and the integration of complex systems, we managed to deliver working Robo-advice solutions for our clients. Let's explore together how we can make this happen for you!
---
Blockchain
The new kid on the block! We are on a journey of discovery with our clients to identify where Blockchain can be applied to business processes. It is important to understand where Blockchain adds value, and where it doesn't. How can you gain a competitive advantage and stay ahead of your competition? Let us assist you in sifting through the hype, and workshop and brainstorm together to explore what these exciting opportunities could be for your business!
---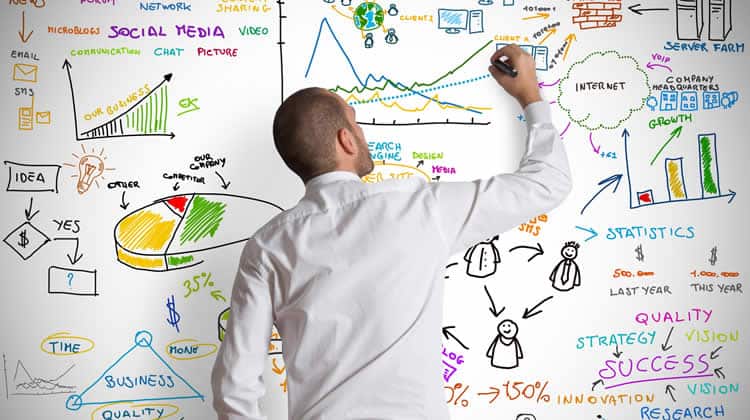 Architecture & Technology Consulting
Most businesses are heavily dependent on technology. When your business grows, the technology needs to grow with it. We work with businesses to enable their growth ambitions through the application of tried and tested solution architectures and technologies. Is your existing software, or lack thereof, currently hampering your organisation? Let us help you create a tailored technology road map to improve and future-proof your business, holistically.
---
User Experience Design (UX)
We design software applications that improve customer satisfaction and customer loyalty, that are easy to use and delightful to interact with. We look at your software through the eyes of your customers. Through understanding your customer, and learning your domain and business goals, we are able to translate that into a natural and compelling experience that your customers will love. Let us work in a collaborative process, to design the right interfaces for your customer.
---
Business Analysis
We have some of the best business analysts in the financial and retail industries. BA's are the glue of all successful projects. Through highly collaborative efforts involving all stakeholders, we develop a thorough understanding of your business's workings, problems, and goals. We then help you translate these into a comprehensive, forward-thinking, and tailor-made solution plan that is clear and accessible to all role players. Many times this involves multiple organisations and multiple technology components that need to be orchestrated, and we are proud of our track record of understanding the bigger picture, whilst always taking care of the tiniest details.
---
Quality Assurance
Across the full software development life-cycle, we apply best-of-breed quality assurance processes. Quality is a non-negotiable component of our development efforts, and we achieve this through the inclusion of regular code reviews within the team, strict source control and versioning, continuous delivery & deployment, tight adherence to industry best practices, automated testing at various levels, manual testing by dedicated Software Testers, and close engagement with our customers for acceptance testing. We are passionate about developing high quality software; our software will always keep up with your business.
---
Software Development
Building the right software is crucial, but building the software right is just as important. We use agile methodologies and philosophies as the process framework for our projects. We attract the very top minds from across Africa. They are artists, masters of their craft, taking pride in their creations. They love developing successful software, software that has elegance and a real purpose. (They even claim their code is sexy...) Let us work with you to craft the right solutions, right.
---
---
Nicole Anderson | CEO RedSand Partners | Wealth Chain Project
"Working with Yellowtail in a unique FinTech startup setup setting, was quite an exciting ride. The Yellowtail guys not only understand technology, but also know the players in the market, can connect with them and create an 'orchestrated' solution by combining custom development with existing systems. Yellowtail has been the sparring partner that advised, designed branding, proposed functional and IT architecture , developed the UX, developed prototypes and crafted the real solution in the form of a customer portal. I enjoy the agile and flexible way of working with Yellowtail, that suits our Wealth Chain environment perfectly."
---
Rob Coppen | Cloudbilling
"Yellowtail Software has always been an excellent technology partner during their involvement with CloudBilling. Together we have developed CloudBilling  from a rough concept to a mature product. With their highly skilled team, Yellowtail Software has architected the CloudBilling platform and developed it further to today's shape. Their ability to translate complex business issues and processes into a technical working solution has been of great value to us."
Orchestrating your online business